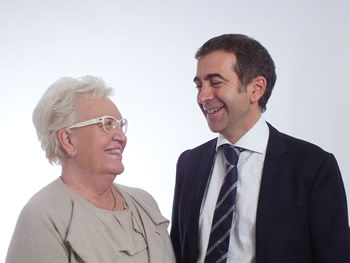 The pharmacist and his team are one of the first and most trusted ways for millions of people to access health care. 
Pharmacists are crucial actors of public health. Thanks to the world's many available medicines, our competency to serve our customers expresses itself every day.
Among these possibilities, homeopathic medicines offer a safe and efficient choice that respects the person and his environment, and therefore responds to an increasing and demanding need from our customers.
However, the pharmacy team might be challenged by their lack of knowledge regarding the possibilities and opportunities homeopathic medicines offer. And nobody is immune from a memory lapse at a critical moment.
For all these reasons, we wanted to create a practical and efficient tool to help you recommend branded and generic homeopathic medicines and to confirm or guide your customer's choice of over-the-counter medicines.
We have written this book to be as concise as possible, so the most frequent clinical situations a pharmacist faces during the day can be answered quickly. Each clinical situation is presented in its context and resolved using a decision tree. Our hope is that this book becomes a precious support for beginners and a memory help for the
more experienced.
We hope that we have successfully shared our experience, our passion and our know-how with you, and we hope that you will take as much pleasure in recommending homeopathic medicines every day in your pharmacy as we have in writing this book for you.
We also hope that your customers show you gratitude in return.
-Michèle Boiron & -François Roux